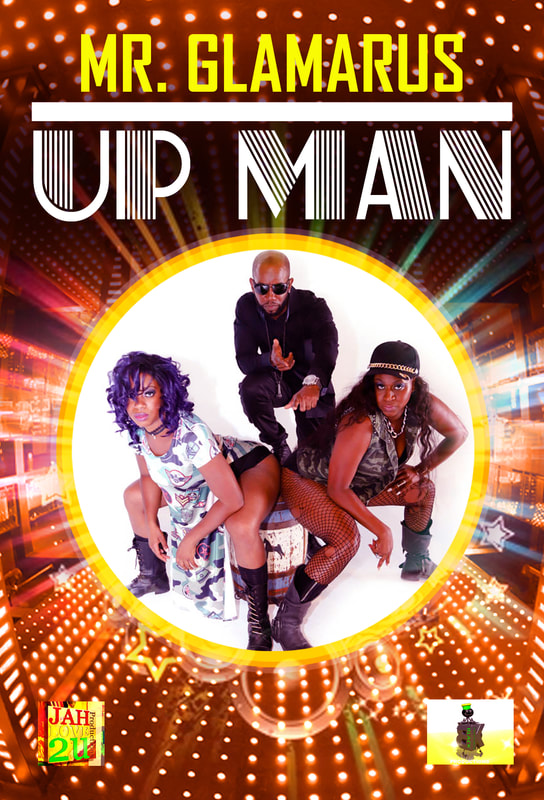 For Immediate Release
Dancehall/Reggae Artist Mr. Glamarus hot new "Up Man" single is set to be released October 20, 2017 distributed by Zojack Worldwide, with the successful release of Mr. Glamarus blazing single FreeStyle & FreeStyle video https://youtu.be/GvjWocwDSRI both were picked up by Dancehall bloggers and featured on their dancehall sites. The great response and feedback from DJ's has been a good look for Mr. Glamarus having his fans wanting more from the international Dancehall Reggae Artist.
Mr. Glamarus is looking forward to the release of "Up Man" new single. Fans are looking forward to the "Up Man" video featuring dancers Dhq Charm & Jrebel and others. Mr. Glamarus has been nonstop in the studio recording for various producers and will be releasing more new singles this year. Look out for "Up Man" soon to come your way.
Stay tuned! For bookings, interviews, contact Jahlove2u Productions at Jahlove2u@jahlove2u.com or https://mrglamarusmusic.com/bookings
---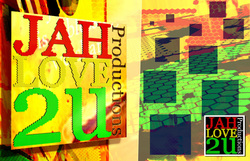 FOR IMMEDIATE RELEASEJULY 30, 2014
Jahlove2u Productions alongside Phantom Sounds proudly presents the release of their "Summer Swing" Single - just in time for the summer!!! While in the studio creating the Summer Swing Riddim Jahlove from Jahlove2u Productions had an idea of putting a Singer and DeeJay together to collaborate on a Summer Single. Well, here it is and we are proud to be officially releasing the "Summer Swing" July 30th 2014, by International Reggae/Dancehall Artist Mr. Glamarus and International Dancehall Artist FLEXXX both from Kingston Jamaica.
When the studio time and the photo shoot was booked no one knew, but Jahlove2u Productions that these two talented Artists would connect and sure enough the vibes in the studio were on fire!!! Ladies, get ready for the "Summer Swing" is just for you!!! DJs and radio stations after hearing this new single you will definitely be putting this in your rotation. The "Summer Swing" has an international flare that only Mr. Glamarus and FLEXX could bring out for their fans worldwide.
Look out as the "Summer Swing"Single will be sent out to exclusive DJ's and Radio Stations and press this tuesday with the release of the "Summer Swing" to be officially released to the public on July 30th at:
http://mrglamarusmusic.com/store
and very soon on iTunes and CD Baby. Mr. Glamarus and Flexxx would like to relay to their fans to look out for more music and performances as both artists focus on their music careers.
For Bookings and interviews Contact: Jahlove – Jahlove2u Productions at 718-337-4296 or email: Jahlove2u@jahlove2u.com
---
---
---

Saturday, August 02, 2014

With the summer in full swing, up-and-coming singer Mr Glamarus is hoping his latest effort will be among the song favourites.

His offering, Summer Swing, is a collaborative effort with dancehall artiste Flexxx.

"Summer Swing is a fun song. As the name suggests, it has the summer vibe and flavour that just makes you wanna dance," the singer told the Jamaica Observer. For him, it's a dancehall song with an international feel.

Produced by Jahlove2U and Phantom Sounds Production, the single was officially released on July 30 and Mr Glamarus said he has been receiving encouraging feedback. The song has been added to the playlist of UK's Tellstreamradio.com.

Working with Flexxx, Mr Glamarus said it was a great experience.

"We both vibe the rhythm, added our writing skills and melodies, and the rest is history," he said.

Born in Greenwich Farm and raised in Arnett Gardens, Mr Glamarus -- whose given name is Edward Higgins -- honed his skills hanging out at the city's studios during his teenage years.

Now in his 30s, the deejay got his break in 2007 with his album Feel It. In 2012, he released a lover's rock, dancehall-inspired set The Man: His Music.


---